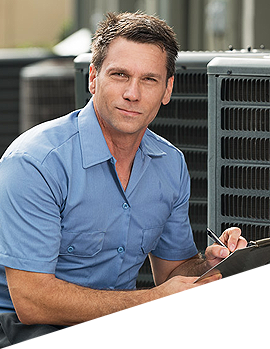 Certified Air Balance Experts
We can help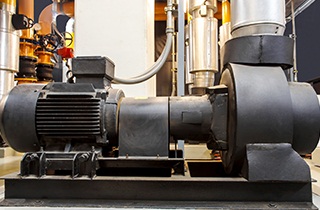 Airtight ductwork is critical for a quality heating and cooling system. It helps make your home and office healthier, more comfortable, and more energy efficient. Through reduction of load on your equipment, it will also reduce wear and tear. There is only one way of making sure that your ductwork is thoroughly sealed: Testing it. Airtight ductwork is only one element of a quality HVAC system, however. Other factors include proper refrigerant charge, correct airflow over the evaporation coil, and the duct design. Nevertheless, a poorly done ductwork can easily negate all the good work done in all the other areas.
Even with proper sizing of the unit, laying out of the distribution system, tuning the compressor to perfection, and setting the fan just right, if a leaky ductwork blows most of the conditioned air into the attic, you have a system that will eventually cost too much to run and it will not do its job.
In construction, pressure testing is not a new concept. Plumbers have their jobs pressure tested on every project. When plumbing leaks occur, the results are immediate. Air leakage is invisible, however, and seldom causes immediate trouble. Nevertheless, the direct consequences are comfort problems, high utility bills, and poor indoor air quality. This is why testing is the only way to identify defects in advance.
The building regulations require duct pressure testing in Los Angeles, CA with implications for maintenance contractors, installers, and designers. Air leakage emanating from ducted distribution systems is a critical consideration in the designing and operating of ventilation and air-conditioning systems.
Ductwork with limited air leakage, within certain defined limits, ensures that the design characteristics of a system are maintained. It also ensures that the operational and energy costs are kept to the minimum.
In order to ensure that you have a quality heating and cooling system in your building, we carry out the following tests:
• Duct Pressure and Leakage Testing
• Baroscopic Investigation of Systems
• Static Pressure Profiles
At Matrix Air Balance, we bring you an unmatched level of testing technical skills and knowledge paired with the most advanced duct pressure testing equipment to your project. You can rest assured that our expert technicians will deliver the quality problem-solving mindset and quality service you would expect from a trusted partner.
Need to find the problem in your HVAC system? Contact Matrix Air Balance now!