Quality that is Guaranteed
Matrix Air Balance
We offer you quality air survey services for a cleaner, more efficient HVAC system
Need to find the problem in your HVAC system?
Contact Matrix Air Balance now!
Handling Your Needs from A to Z
You Can Rely on Us to Get the Job Done Right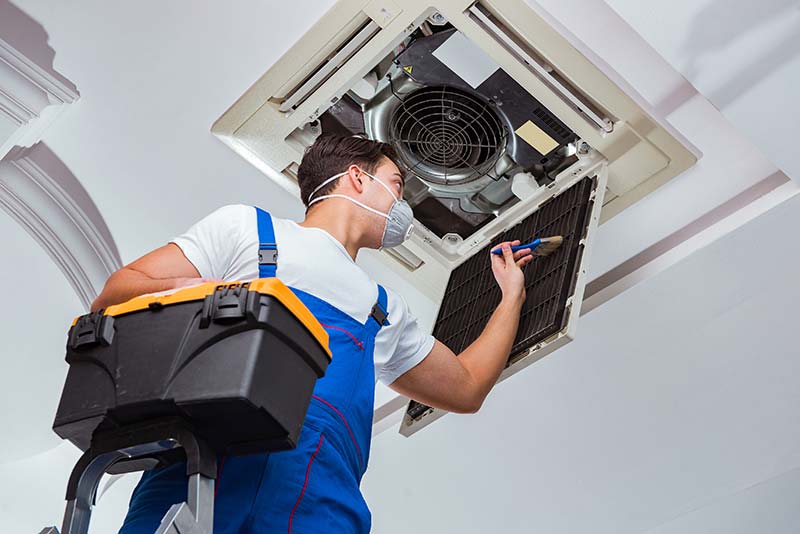 Matrix Air Balance Certified HVAC Services
Matrix Air Balance is an independent, state licensed AABC certified test and balance contractor, specializing in the testing and balancing of environmental systems in Los Angeles, CA. We are the perfect tool for the engineering professional looking for repeatable, accurate, unbiased, and AABC certified test results of various systems.
Our focus includes proper setting and commissioning of controls that operate entire systems. Matrix Air Balance is committed to providing only the highest quality independent testing, adjusting, and balancing (TAB) services.
Repairs and Troubleshooting.
Trusted Air Balancing in Los Angeles and Surrounding Areas
Los Angeles HVAC Experts
Matrix Air Balance dedication to offering total system commissioning and close relationships with research and health facilities in California has made it possible to provide our clients with trouble-free projects. Our core responsibility goes further than simply adjusting water and airflow rates to design quantities.
Our expertise and practice of certified procedures has set us apart from others. It is critical that we continuously maintain the highest standards and certification possible to add value to the air balance industry. In fact, not only are we AABC certified, but also certified by NEMI, HVAC Expertise, SMACNA, and TABB.
It is through professional training that we are able to recognize and implement optimal solutions to difficult HVAC problems. Call us to request your free estimate from Matrix Air Balance
Certified Air Balance
Most times, buildings that were intended to deliver the highest levels of comfort, sustainability, and energy efficiency fail to live up to their potential. We diagnose such performance shortfalls, ensuring that your building works as it is designed to, whether it is newly constructed or already existing.
Duct Pressure Testing
Airtight ductwork is critical for a quality heating and cooling system. It helps make your home and office healthier…
Air Survey
Evaluating and troubleshooting the problems with your building's existing HVAC or process…
Contact us today
Matrix Air Balance offers a free, over the phone consultation to identify your goals and objectives for obtaining better air quality.
Satisfaction Guaranteed
We stand by our promise to uphold the industry standards for every project. We are second to none.
Professionally Technicians
Our technicians have your safety, welfare, and comfort in mind at all times. Friendly, Certified, and Professional.
With a wide range of knowledge in different technical areas, at Matrix Air Balance we offer you an extensive list of services, including:
Water Balancing

100%

100%
Water System Surveys

100%

100%
Water Balancing

100%

100%
Air System Surveys

100%

100%
Baroscopic Investigation of Systems

100%

100%
Preconstruction Readings

100%

100%
Fan Performance Analysis

100%

100%
Static Pressure Profiles

100%

100%
Duct Pressure and Leakage Testing

100%

100%
Fan Performance Analysis

100%

100%
Kitchen Grease Hood Test and Balance

100%

100%
Ultra Sonic Water Readings

100%

100%
Fume Hood Test and Balance

100%

100%
Makeup Air Test and Balance

100%

100%
Isolation Room Pressure Testing/Certification

100%

100%
Seminars and Classes

100%

100%
Clean Room Certification

100%

100%
Stairwell Pressure Testing

100%

100%
HEPA Filter Testing and Certification

100%

100%
Fire/Life-Safety Testing

100%

100%
Control Systems Verification

100%

100%
CAD Drawings and Reports

100%

100%
Baroscopic Investigation of Systems

100%

100%
Indoor Air Equality Testing

100%

100%
Cooling Tower Performance Testing and Adjusting

100%

100%
Vibration Testing

100%

100%
Building Systems Commissioning

100%

100%
Matrix Air Balance offers you quality air survey services for a cleaner, more efficient HVAC system.
We Provide Fast, Reliable Air Balance Services in the Greater Los Angeles and Orange County Areas.
Matrix Air was awesome.  I found them on Google and needed to find a local, yet reliable HVAC/Air Balancing company that had a solid reputation to come to service our facilities.  They showed up and completed the job promptly.  All of our tests pass and we are extremely satisfied with their Air Balancing Services.
Alex was super friendly when I contacted Matrix.  I wasn't super familiar with the service or what we needed but he walked us through the process and assured us of how their services would improve our air quality in our facilities.  We will certainly use them again when the time comes for more air balancing.
I received several quotes of what we needed in our care centers and Matrix stood out as the most professional, knowledgable, and communicative. They were prompt with following up with me to confirm when the service rep was arriving and the job was completed in perfect time and order.  I will be utilizing Matrix in the near future.
Our Whole Systems approach to TAB, necessitates knowledge of a wide range of technical areas and as a result, we offer an extensive list of services.